All-on-4&reg Treatment Concept

Sun City West, AZ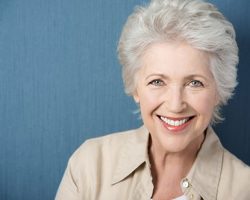 Your teeth play many important roles in your mouth, from biting and chewing, to speaking, to providing you with a gorgeous, confident smile. Your teeth even play a role in the health and integrity of your jawbone. Suffering tooth loss impacts all of these functions, and your quality of life. At Solutions Dental Implants, we provide dental implants for replacing missing teeth, including replacing an entire arch. If you do not have sufficient bone mass in the jaw, however, your jaw may not be able to support the necessary posts for a traditional full arch replacement. We can help with the All-on-4 treatment concept.


Replacing Teeth with Dental Implants

Dental implants are a highly popular treatment for replacing missing teeth. They provide a modern alternative to traditional bridges and dentures. Treatment involves the surgical implantation of titanium posts into your jawbone. These posts, which are integrated into your jawbone as your natural bone fuses to them, are then used to provide support for your replacement teeth. Dental implants are versatile and can be used to replace any number of missing teeth, from a single tooth to an entire arch.


Dental Implants and Bone Loss

Placing dental implants requires sufficient bone mass in your jaw. The posts rely on the bone mass for stability and support. However, after you lose your teeth, the jawbone begins to weaken due to a lack of stimulation. The jaw loses height, width, and mass. Without sufficient bone mass in your jaw, the implants may not integrate properly, or even at all. This can lead to loose implants or even implant failure.


The All-on-4 Treatment Concept

A full arch replacement typically involves the use of 6 to 8 implant posts. However, without the sufficient bone mass, your jaw cannot successfully hold these implants. The failure of even just one post compromises the entire restoration. In most cases, placing implants in a weak jawbone requires a bone graft. For a full arch replacement, however, we can provide the All-on-4 treatment concept. This treatment helps to avoid the need for a bone graft, thus avoiding an additional surgery and recovery period.

With the All-on-4 treatment concept, your replacement teeth are supported by just four implant posts, rather than 6 to 8. The success of this treatment is not in the number of posts, but in how they are placed. Two posts are placed vertically at the front of the jaw. The other two are placed at the back of the jaw. These posts are inserted at a 45-degree angle. This angle maximizes contact with your existing jawbone. In your upper jaw, it also helps to avoid your sinus cavities.


The Benefits of All-on-4

The All-on-4 treatment concept offers all of the same incredible benefits as regular dental implants. It also comes with its unique benefits as well.

| | |
| --- | --- |
| • | Fewer implants means that you require less surgery. |
| • | With less surgery, the recovery period is generally shorter. |
| • | Fewer implant posts mean that the procedure costs less. |
| • | The placement of your implant posts avoids the need for a bone graft or sinus lift, avoiding the additional time and cost of a second surgery. |

If you have suffered the loss of an entire arch of teeth, but have been told that you are not a candidate for dental implants due to too much bone loss, you may be a candidate for All-on-4. Call Solutions Dental Implants at (623) 556-5442 today for more information and to schedule your consultation.