Bone Morphogenetic Proteins (BMP)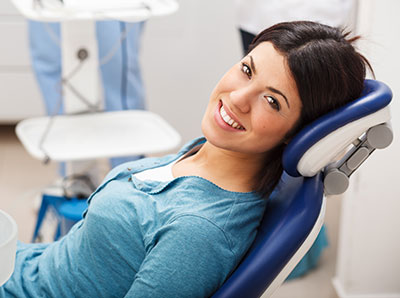 Stabilizing something that is unfixable, damaged, or slivered is challenging for any dental professional. It is something that demands much time from our dental professionals, but we have the necessary tools here at Solutions Dental Implants to correct these problems. We can do so by utilizing Bone Morphogenetic Proteins, other known as BMP. This is a procedure that requires time, consideration, and the right treatment plan for the individual patient that is undergoing it or that might benefit from having the procedure done.


What is BMP?

Bone Morphogenetic Proteins, otherwise known as BMPs, are composed of growth components such as cytokines and metabologens which have an uncanny ability to activate bone and cartilage formation. It is a vital component to building and healing tissues throughout the body. Clinical studies show that the ability of BMPs to activate mesenchymal stem cells has firmly established their role in the formation of certain body parts. These growth assets belong to the transforming growth factor superfamily. It is also a catalyst for triggering basic cells in the bloodstream, resulting in it to become bone cells and the only known proteins that have all the tools necessary to activate a new bone formation. Also, BMPs are proteins that commonly occur in the human body and are involved in some cellular responses that act as an agent that plays a role in the formation and maintenance of the bones. It is also used in healing fractures among adults who are suffering from osteoporosis, chronic kidney diseases, synovial joints and oral surgeries. Speaking of osteoporosis, BMPs also specializes in strengthening and rebuilding osteoporotic bones through the help of common and natural sources.


Differentiating Between BMPs

BMPs are divided into several types such as BMP1, BMP2, BMP3, BMP4, BMP5, BMP6, BMP7, BMP8a, BMP8b, BMP10, BMP11 and BMP15 with each kind presenting different functions. It is also the most tested and highly recommended fusion products everyone can find on the market today. This process allows huge quantities of proteins to be assembled without virtually risking any types of communicable diseases. A clearance from the Food and Drug Administration (FDA) assures that the product can be safely used in various surgical processes such as spinal surgery and general orthopedic procedures. During the fusion surgery, our dentists will make the patient feel as comfortable as possible before placing the BMP on a sponge at the surgical spot to help the neighboring bone to fuse together. In recent studies revolving around its success rate, BMP has displayed an excellent fusion success rate of at least 95 percent.

The oral surgeons here at Solutions Dental Implants have made it a calling to continue to get the job done at the forefront of medical innovations by offering BMPs to our patients who undergo fusion treatment to attain the goal of surgical success. So pick up the phone and dial (623) 556-5442 and let us help you get back to having a healthier smile in the shortest recovery time possible.