Periodontal Procedures

Sun City West, AZ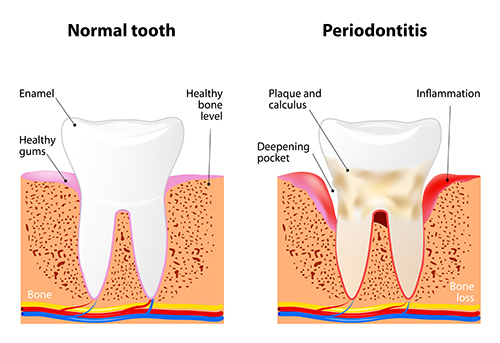 When you think about the perfect smile, what comes to mind? Many people think that the teeth are the most important factor in a beautiful smile. While the teeth are an important component, it is not the only one. Your gums also play a crucial role. If you have too much gum tissue or you have too little, the appearance of your smile may be diminished. This can have a significant impact on your confidence. At Solutions Dental Implants, we can perform periodontal procedures that can enhance the appearance of your smile, and give you the confidence to show it off.




Excess gum tissue can cause what is often referred to as a gummy smile. A gummy smile obscures your teeth, causing them to look small even though they are natural size. For some people, the extra gum tissue can cause the teeth to look like baby teeth. A crown lengthening is a procedure designed to restore a natural gum line. Using a laser, we remove excess gum tissue that impairs your smile. In some cases, a small amount of bone may also need to be removed. In addition to improving your smile, removing excess tissue can also improve your oral health.


Gum recession is caused by many different things. It is frequently a result of gum disease; however, it can also be caused by aggressive tooth brushing, bruxism, or misaligned teeth. When your gums recede, your teeth appear longer. Recession can also cause serious tooth sensitivity.

A gum graft is a surgical procedure that is performed to restore a natural, healthy gum line. This procedure involves taking gum tissue from another area of your mouth, most commonly from the roof of your mouth, and suturing this tissue over the affected areas of your teeth. As you heal, the tissues fuse together, and a beautiful gum line is restored. Not only do you get back your beautiful smile, but a gum graft can also help to decrease your risk of developing tooth decay and cavities. It also alleviates tooth sensitivity.


In cases of severe gum disease, bacteria work their way under the gum line. Once there, they begin attacking the periodontal ligaments and your jawbone. As they attack, they weaken the bone and cause it to lose mass. If you lose your teeth, whether as a result of gum disease or due to another issue, having a weak jawbone could mean that placing dental implants could result in implant failure.

Bone grafting is a surgical procedure that is performed to restore bone mass and shape to your jawbone. Not only does this make dental implants possible, which can aid in improving the quality of your smile, it also helps to restore the shape to your jaw. In doing so, the face of your shape is restored, which can help to improve your appearance. This can help to significantly increase your confidence, enabling you to show off your beautiful new smile to everyone around you.

Periodontal procedures not only enhance the appearance of your smile but can improve your oral health as well. For more information, and to schedule your consultation, call Solutions Dental Implants today at (623) 556-5442.